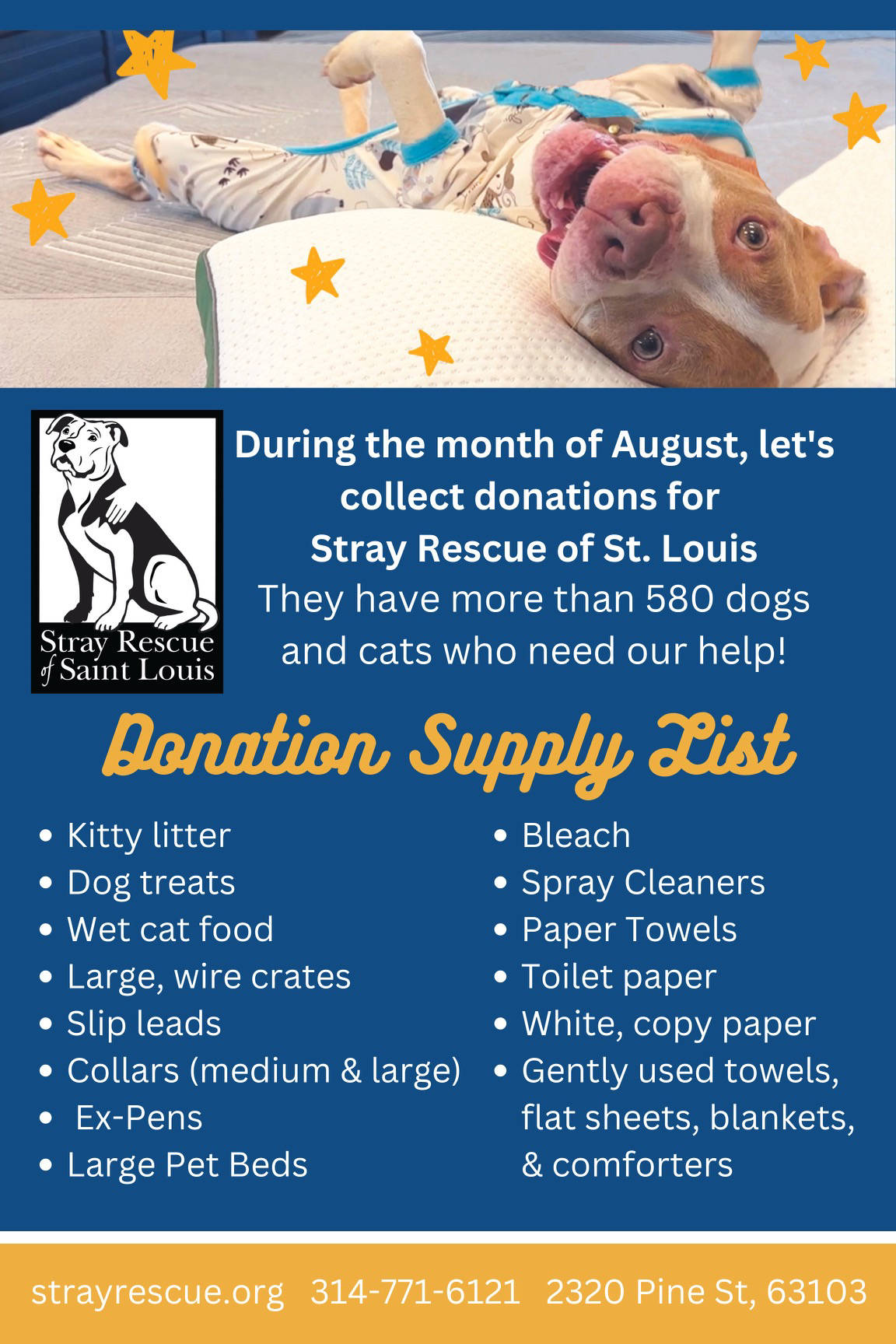 Mattress Direct Donation Collection Sites for Stray Rescue
St. Louis During the pandemic we provided aid to Lux St. Lou's efforts to help place adoptable dogs in homes, through social media by hosting the weekly program in our Marhsall Home and Mattress Direct locations. Since then, our love for the mission of Stray Rescue of St. Louis has grown so we have decided to partner with Lux St. Lou again and sponsor all adoptions over the age of 6 months, dogs and cats, in the month of August. In addition to our sponsorship of adoptions, we are also offering our store locations as donation collection sites for some much-needed supplies for Stray Rescue of St. Louis. Find your nearest neighborhood Mattress Direct to drop off any of these supplies:
Kitty Litter
Dog Treats
Wet Cat Food
Large Wire Crates
Slip Leads Collars (medium & large)
Ex-Pens
Large Pet Beds
Bleach Spray Cleaners
Paper Towels
Toilet Paper
White Copy Paper
Gently Used Towels, Flat Sheets, Blankets & Comforters
To keep up with this event, tune into our weekly podcast, Sleepless in St. Louis on Tuesdays to learn more about the available dogs and cats from Stray Rescue of St. Louis. You can live stream Sleepless in St. Louis on our Twitter, Facebook, and Youtube channels. Follow us on your preferred platform of choice including our Pinterest page to continue learning about our local community efforts, sleep wellness tips and of course mattresses At Mattress Direct, being a part of the community is what we do. And you are invited to join us in making a difference for these adorable pets whether by adoption, fostering or donating the needed supplies.